Get in Touch with P.A. Autobody in Prince Albert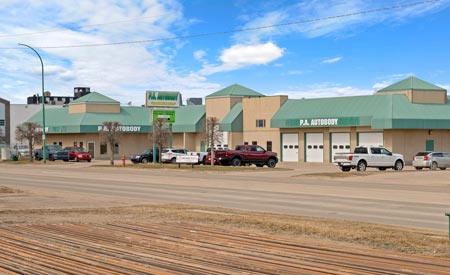 Make an appointment with P.A. Autobody today. We're conveniently located near the Prince Albert SGI Claims Centre (250 15th St. E, Prince Albert, SK S6V  1G2). Along with our repairs, we offer pick up and drop off services in the early morning between 7:30AM and 8 AM by appointment. Saturday pick-ups and drop offs are also available by appointment. You can reach us at our main phone line, 306-953-1522 or call toll free, 1-800-547-4967.
Email Us
If you have any questions or concerns, please do not hesitate to contact us. You can simply fill out the form below with your name, contact information, and general inquiries. One of our technicians will respond to your email as soon as possible.